Clumping bamboo
---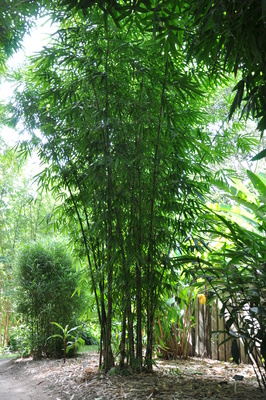 6m
Min.temp: -2°C
Full sun to part shade
Very dense with large leaves and slightly weeping culms. Good two-story screener. Its lush foliage gives an excellent tropical feel to even the smallest of gardens.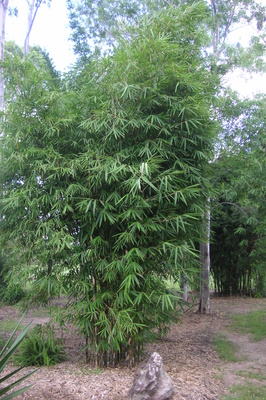 8 to 10m
Min.temp: -2°C
Full sun
A straight, large leafed bamboo with cream striated culms. A beautiful plant with edible shoots and good timber. Good for windbreaks, noise/dust barriers, etc.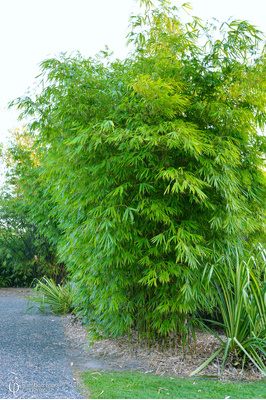 6m
Min.temp: -2°C
Full sun to part shade
A beautiful tight clumping bamboo with upright growth habit and thick foliage all the way to the ground. A great privacy and windbreak plant.