Grasses
---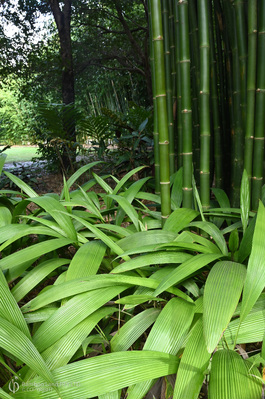 1m
Part shade / Shade
An evergreen perennial plant producing a cluster of leaves from the roots and growing about 1 m tall. It produces very small, non-scented, yellow flowers year around. The plant is sometimes gathered from the wild for the fibre obtained from its leaves.
2.5 to 3.5m
Min.temp: -2°C
Full sun to part shade
A beautiful plant that looks like bamboo but is actually a perennial grass. It is very tight clumping which makes it a good screener or feature plant.