Tropical foliage
---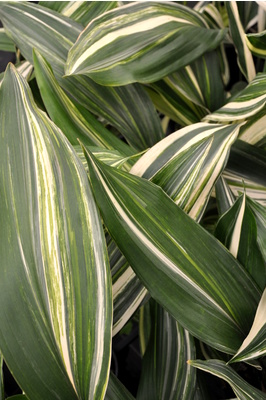 50cm
Part shade / Shade
A very hardy indoor plant, suitable for indoor pots or shady spots in the garden. It has quite a big root system which is what makes it particularly tough and drought tolerant. Competes well in areas with high competition, ie around palms and bamboo.
30 to 50cm
Part shade / Shade
A new calathea to our collection, and a real collectors item. A stunning foliage plant which can be used as an under-story plant or indoor pot plant.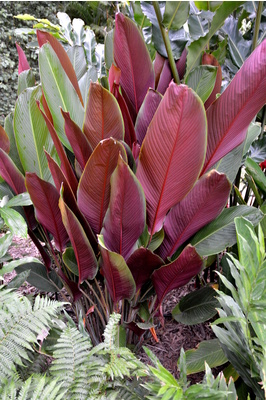 1.8m
Part shade
Tough foliage plant with purple backed leaves and unusual wheat coloured flowers. A beautiful accent plant in any tropical garden or pot plant on patio or verandah.