Trees and shrubs
---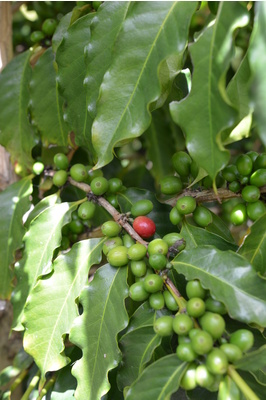 Up to 5m
Min.temp: Frost free
Full sun to part shade
Grow your own coffee! An evergreen shrub with glossy green foliage which produces masses of white flowers in spring, followed by green berries which turn red when maturing in Autumn. Harvestable berries (coffee beans) within 2 or 3 years of planting.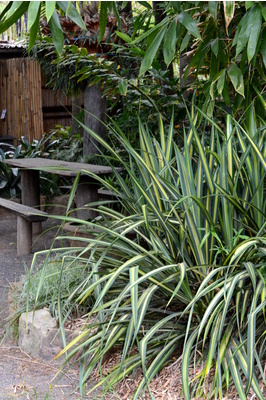 1 to 1.5m
Min.temp: Frost free
Full sun to part shade
A very hardy and decorative plant with long green & gold strappy leaves spiralling from a branching trunk. A great under-story plant which will grow in areas with high root competition (ie. under palms, bamboo, etc). Smooth leaves without spines.