Trees and shrubs
---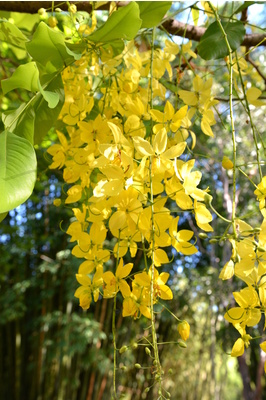 8 to 10m
Min.temp: Tolerates light frosts
Full sun
A medium sized semi-deciduous tree which during summer gets an abundance of long cascading yellow flowers which usually get to 30 or 40cm long. A hardy and drought tolerant tree once established.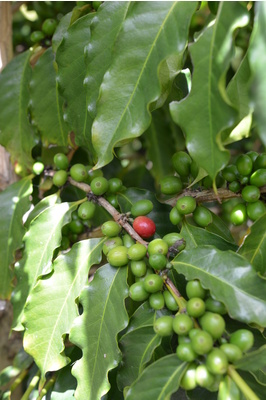 Up to 5m
Min.temp: Frost free
Full sun to part shade
Grow your own coffee! An evergreen shrub with glossy green foliage which produces masses of white flowers in spring, followed by green berries which turn red when maturing in Autumn. Harvestable berries (coffee beans) within 2 or 3 years of planting.