Trees and shrubs
---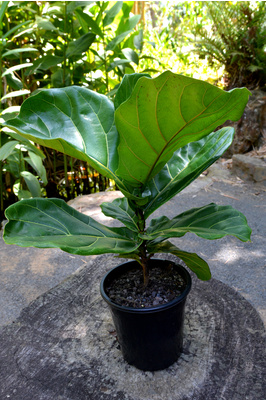 Up to 1m
Part shade
The Dwarf Fiddle Leaf fig is a very popular house plant - perfect near a large window, bathroom, or patio. The large rounded glossy leaves and bushy growth habit make it a truly fantastic potted specimen.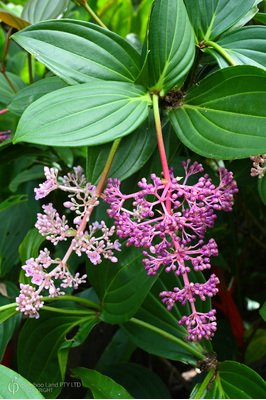 1m
Min.temp: Frost free
Part shade / shade
Dark green glossy leaves and large pendulous grape-like clusters of pink flowers. An easy to grow plant that will reward you with flowers throughout the year. A great under-story filler or patio pot plant.