Trees and shrubs
---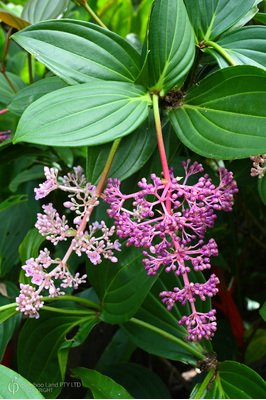 1m
Min.temp: Frost free
Part shade / shade
Dark green glossy leaves and large pendulous grape-like clusters of pink flowers. An easy to grow plant that will reward you with flowers throughout the year. A great under-story filler or patio pot plant.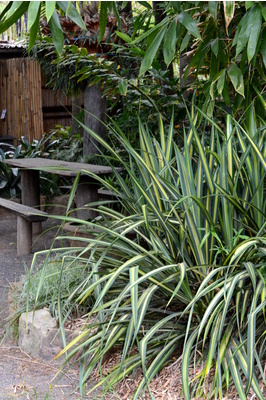 1 to 1.5m
Min.temp: Frost free
Full sun to part shade
A very hardy and decorative plant with long green & gold strappy leaves spiralling from a branching trunk. A great under-story plant which will grow in areas with high root competition (ie. under palms, bamboo, etc). Smooth leaves without spines.