Water plants
---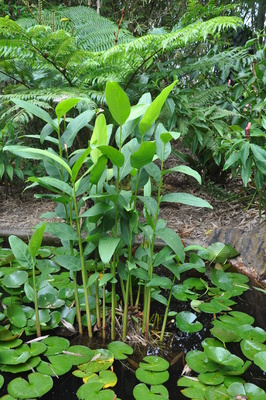 1.5 to 2m
Full sun to part shade
An unusual and incredibly attractive ginger. Grows in shallow water, whether it be dams, ponds or water bowls. Can also be grown in any moist or waterlogged soil. Makes an attractive feature plant with upright tidy foliage with light pink flowers.
40-70cm
Full sun
A water iris from the swamps of Louisiana which grows best in shallow water or boggy and marginal areas. The Louisiana Iris are evergreen, tolerate light frosts, and flowers spectacularly in Spring.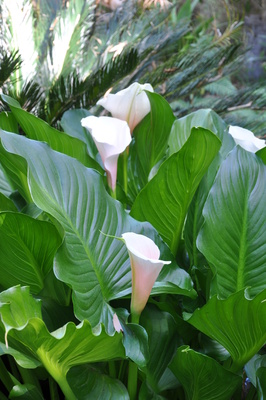 50cm
Full sun to part shade
A long flowering perennial with white trumpet shaped flowers from late winter to early summer. Plant in moist soils, bogs or shallow ponds.